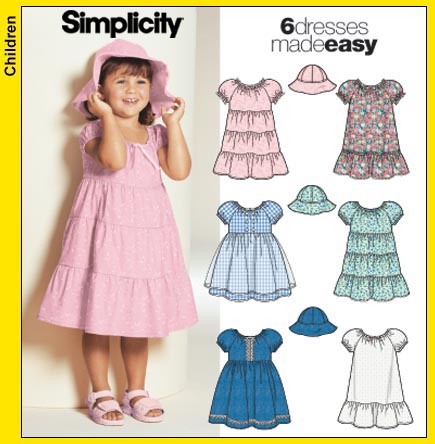 I used this pattern for the dress and some fabric I had not used that my grandma gave me. I found a basic blue cotton to coordinate with the floral and it took a total of 4 days to finish. If I didn't have a toddler and wasn't 7 months pregnant I could have done it easily in a weekend. This is the second dress I've made with this pattern and both were made about a year apart. I'm hoping to make at least one more.
Excuse the wrinkles, she won't take the dress off and has been playing in it on and off over the course of two days. At least she likes it. :o)
This is the other dress I made for her last year. She wasn't a walker yet so getting upright pictures of her was not easy.